Are you ready to join the Magical World of the Theatre? A reading that you will see actors and protagonists of a story that surprisingly come to life in space enchanted library!
And..a tasty snack!
For Cycle Dating "The Magic Theatre":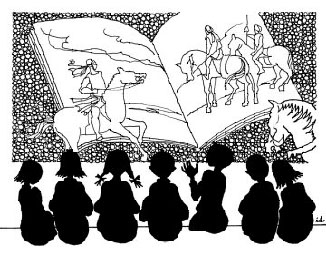 – February 14, at 17:00 "Valentino in Carnival!"
– January 24,  at 16:00 "A Fantastic Adventure"
– November 27,  at 17:00 "The Magic Theatre: Reading Animated"
A care-of Performers Educators de Creative World www.mondo-creativo.com
Workshop for children aged 4 to 12 years
laboratory + snack only € 10,00!
Where: Osteria Utopia-Library Baravaj via Vallazze 34 ang. Viale Lombardia