Welcome!
The only Studio specialized in Theatre for children and teenagers, and Theatre for Companies.
With the support of the "Università Cattolica di Milano".. Discover YOUR CREATIVE WORLD!
Our Courses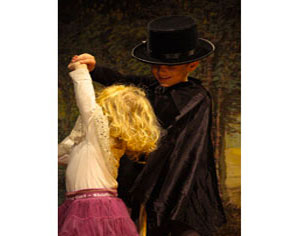 Children and Teenagers
Musical, Children's Theatre Labs, Youth Theatre, Projects for Schools, Cre-Activities ...Choose the Course more suitable for you and discover Theatre in all its Magic! Only with SpecializedTeachers.
»
Corporate training
Our Corporate Training Courses, Theatre for Companies and Team Coaching. The best Professionals and many Courses to choose from: Team Building, Communication, Public Speaking, and more. Choose our customized Courses for Companies, Hospitals, Organisations and Associations.
»
 Il Mondo Creativo è Ambrogino d'Oro! Il nostro impegno in ambito teatrale, culturale, artistico, sociale ed educativo sarà premiato con la Civica Benemerenza, il più importante  riconoscimento di Milano: orgogliosi e felici. Guarda il nostro Video:
Per scoprire i nostri Corsi 2021 per Bambini e Ragazzi
:
guarda tutte le nostre sedi
 Puoi chiedere informazioni a: laboratorio@mondo-creativo.com. Guarda il nostro
Video
Settembre 2021: è  ricominciato il Corso di Teatro per Adulti – La Consapevolezza del Sé ..
Vai alla sezione adulti
! Ultimi due posti disponibili.
Guarda i
video
con i pensieri di artisti del mondo del Teatro e dello Spettacolo dedicati alla nostra Associazione!
La nostra speciale Rassegna inter-generazionale continua a riscuotere grandi successi, per saperne di più scrivi a: info@mondo-creativo.com e visita la sezione
Spettacoli
.
I nostri Corsi on line per giovani e adulti di:
Lettura Espressiva
,
Scoprendo Shakespeare!,
Monologhi Teatrali,
Scrittura Creativa e Poesia
!
Guarda il video
Tutti i nostri Corsi sono rigorosamente interattivi, 
comodamente  fruibili dal proprio pc o da cellulare! Per passare il tempo in maniera divertente e formativa  scopri i nostri Corsi, scrivici a: info@mondo-creativo.com.
Grande successo del
 Corso di Scrittura Creativa
per il Centro Milano Donna 3 e per i Municipi 2, 4 e 6: anche a gennaio e febbraio 2021, per info sui prossimi appuntamenti potete scriverci e  seguire la nostra
Pagina Facebook 
!
Dodici anni di Professionalità e Passione: il nostro Teatro sul Territorio! Leggi gli articoli.
Da anni accanto ad Ail – Associazione Italiana contro le Leucemie. I nostri auguri con Ail, apri la cartolina!