Our Corporate Training Courses, Theatre for Companies and Team Coaching. The best Professionals and many Courses to choose from: Team Building, Communication, Public Speaking, and more. Choose our customized Courses for Companies, Hospitals, Organisations and Associations.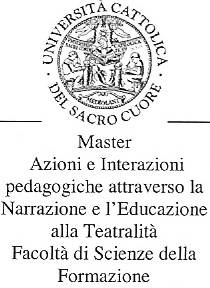 Welcome to Training Courses for:
– Firms
– Hospitals
– Organizations
– Associations
– Foundations
– Schools
Our Projects are based on a methodology Experiential, through different instruments: the Theatre Workshop, Expressive and creative, work on the Voice and the Song, the use of language Film and Photo possible to develop: Creativity, Knowledge, Skills and Emotions .
The context of the Group and the workshop approach allows to discover, rediscover and to have greater awareness of its human resources, creative and social skills and so professional.
All our Courses enjoy the patronage of the Catholic University of Milan – Education Sciences, Master Actions and Interactions Pedagogical through Narration and Education to Theatricality.
Discover our Courses Corporate Training and Team Building
Contact us to: info@mondo-creativo.com